Posted by
Elaine B
on
Sunday Nov 20, 2011
Under
Pampootie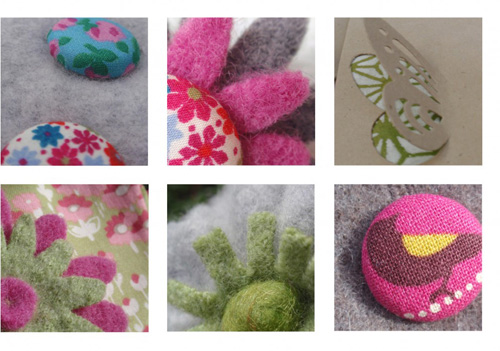 My first post from my new Pampootie blog, gallery and online shop!
Plenty of hand-crafted delightful loveliness to inspire and cheer. Including creative adventures,  gorgeous things from my studio, signposts to amazing creative people, cool hints and tips, a tutorial or two, musings on getting started and staying inspired, and my own creative story too.
Have a look around – I'd love to hear what you think, so do let me know.  Be a Pampootie Tweep and keep in touch on twitter @PampootieElaine too.
Have a browse through the posts below, and you'll see what I've been up to over the last few years.
To get your mitts on Pampootie creations,  check out the shop for details of where and how to buy!
NEWSFLASH! I'll be at the Christmas Market on the 3rd December at the Ropewalk - maybe see you there?
Exciting things are afoot – lots of new creations in the pipeline, as well as workshops from my studio at the Ropewalk. The adventure starts here – exciting!
Bye for now, Elaine
Tags : |

Comments Off